Back online!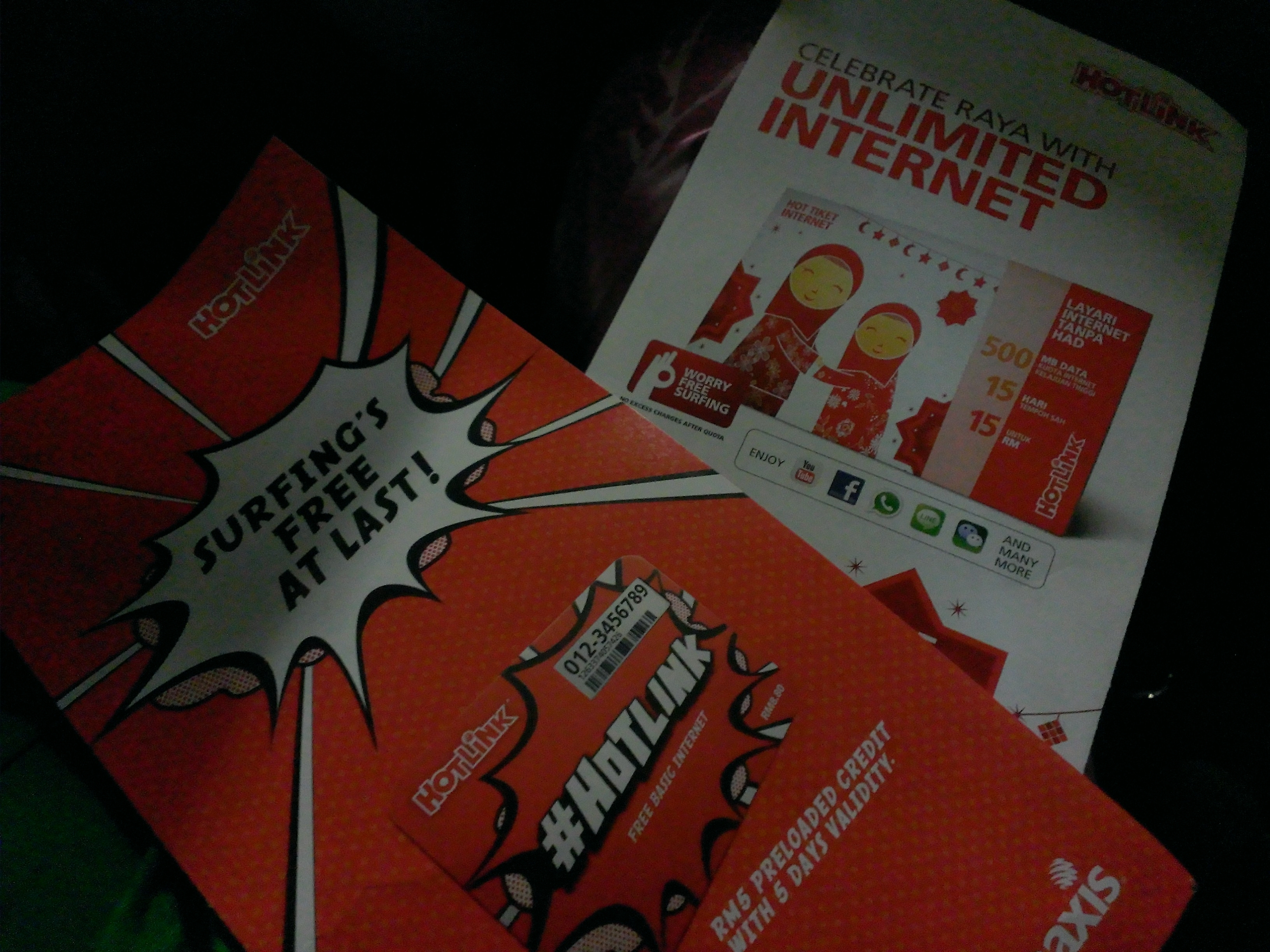 I love Hotlink!
I've been on Celcom since we got here, and sure, there is a broadband package, but I seriously haven't been able to make use of it.
Today I went to the Maxis tower and got a Hotlink prepaid. And internet comes included! No extra charges or packages to check my e-mail or read the news. Woo-hoo!
But since I do want fast(er) internet I bought an extra package anyways, the 15 days for 15 RM and 500MB of data. I hope these packages (or even better ones) will be available the next time I come here, because I'm truly satisfied :).